Geothermal Insurance for Residential Users
Insuring Home Geothermal Energy Systems
Geothermal heat pumps have lots of benefits for residential users. They are very efficient and can save you a lot of money. They do that by using the constant temperature of the earth, rather than the outside air, as an exchange medium.  Four to six feet below ground-level, the earth stays cool in the summer and warm in the winter. Interestingly, the amount of soil available contributes to system design as well — system suppliers in areas with extensive hard rock or soil too shallow to trench may install horizontal ground loops instead of vertical loops (see images).
As you might have guessed, insuring home geothermal energy systems can be confusing. But it's important to protect your investment and we're here to help!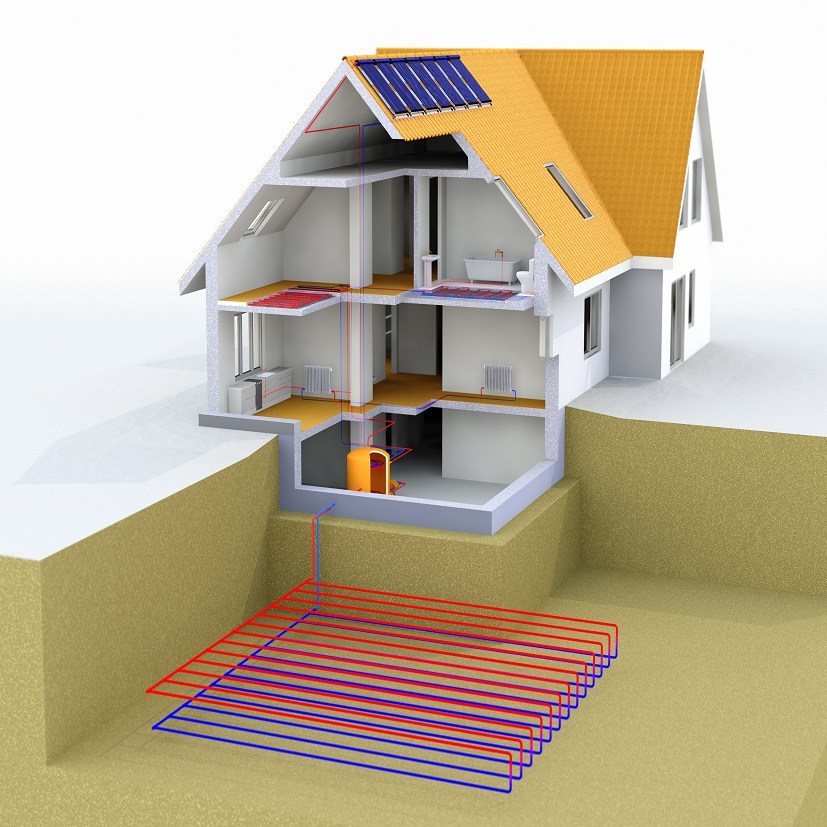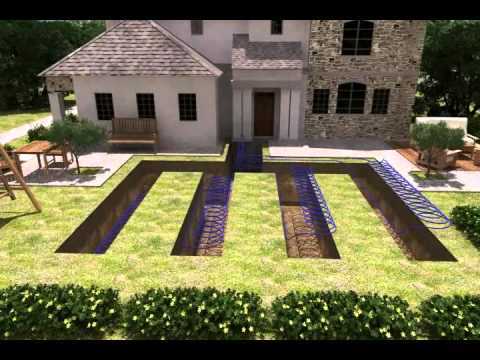 Why Use Geothermal for Your Home?
Geothermal heat pumps (GHPs) cost more up-front than traditional heating and cooling systems. However, geothermal pays for itself through savings in lower utility bills and federal tax savings.
GHPs can be installed new or retrofitted for your home and take up little yard and indoor space, allowing greater design flexibility. Impressively, GHPs typically use 25% to 50% less electricity than traditional heating systems. Also, they can reduce energy consumption and emissions by up to 72% compared to standard electric resistance heating and air conditioning equipment. Finally, GHPs are an excellent choice in many areas because their humidity control and zone space conditioning increase your control over your home's climate.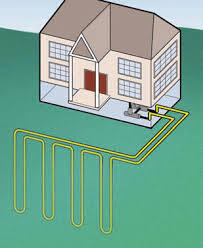 Insuring Your Residential Geothermal System
If you are a residential user of geothermal energy or you want to become one, consider the following insurance factors:
The contractor who installs the systems should have high-quality insurance. Ask for a Certificate of Insurance for liability coverage. If you are building a new home or remodeling you will also want to consider builder's risk insurance.
You should ask to be added as an Additional Insured to your Contractor's general liability policy, as well as the endorsement for Completed Operations. This step protects you after the contractor has finished and left the job. 
Choose your contractor carefully.  If the claim is for failing to complete the work, there is no coverage.
The general liability policy coverage applies only to damage caused by the defective work of the insured. Coverage from ensuring home geothermal energy does not apply to the cost incurred to repair and replace the contractor's defective work.
How We Help Insure Home Geothermal Energy Systems
Residential users of geothermal energy can protect themselves from risk by insuring their systems. If, for example, the installer negligently damages the geothermal system in installation, then the contractor's general liability policy will not cover that damage. But if the geothermal unit is dropped by the contractor and the unit damages the floor then the floor would be covered, but not the unit. Therefore, residential users should check the warranty on the unit for protection after the unit is installed.
Insurance companies should not have any prohibitions or extra costs for a geothermal Heating, Ventilation, and Air Conditioning (HVAC) system compared to any other HVAC system.  So you should be able to obtain insurance in the standard market for your home with a geothermal unit.
You may just have to show that the components met UL or ASHRAE certifications and that they meet your local building codes. That said, the necessary steps and costs to insure your system will always depend on your specific situation.
No matter what, Value Insurance Agency, Inc. can help you with insuring home geothermal energy systems. Contact us to begin setting up your policy today.